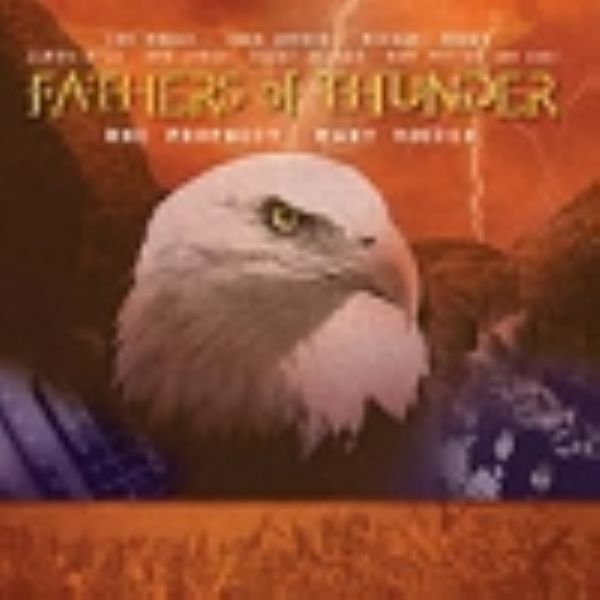 Fathers of Thunder


One Prophecy, Many Voices


MP3 Music Download
by Harvest Sound, Lou Engle,Rick Joyner, Michael Brown, Ray Hughes, James Ryle, Bob Jones, Ricky Skaggs, Don Potter and More
A landmark recording containing new songs, prophecies and fatherly wisdom from Lou Engle, James Ryle, Ricky Skaggs, Bob Jones, Rick Joyner, Ray Hughes, Don Potter and Dr. Michael Brown and many more…It is truly a sign of the times!
(Click arrow to the right to hear samples)
"I have never heard anything like this recording. It carries powerful Revelation and Healing for entire Generations!"
-- Ricky Skaggs - Grammy Award winner Musician
"This thing is off the scale! Pure prophecy! It time for the Sons of Thunder to arise! I believe that what is in this CD will trigger a pray movement that will help release of the evangelistic music that will help usher in the Greatest Harvest
-- Lou Engle - Director of the Call
"Fathers of Thunder is an arrow of the Lord's victory! I have personally received a mighty impartation from this CD. You must add this album to your collection!"
-- Rick Pino
"A fathers blessing strengthens, empowers and releases sons into destiny. The "Fathers of Thunder" CD imparts that spirit of blessing! More than just a recording, this CD is a God encounter."
-- Richy Clark, Radiant Worship
The Most Important Recording To Date in the History of Recorded Words & Music! This CD will change lives, influence history and empower generations. Father's of Thunder carries the potential to ignite a massive worldwide, end-time harvest. Listen to it from beginning to end without interruption for full effect.
--Steven Joseph, Editor, promotionsforLIFE .com
"Listen and hear what the Lord is saying through these new songs, sounds and prophetic wisdom! This CD is a call and catalyst to those that will literally be part writing the next chapter in history."
-- Ray Hughes -- Selah Ministries
"Just finished reading Ryle's vision and listened to the Fathers of Thunder CD. Flippin nuts! I listened to the CD on my way to work and after it was done I was snot-dribblin' crying. It was God confirming the God-given talents in music, being used to glorify Him."
-Kappel, Nashville,TN
"Oh my gosh! This CD has rocked my world and I promise it will rock yours too. There is so much wisdom and revelation on this CD it will blow your mind!"
--Casey, Florida
This CD will awaken your heart, bringing a deep realization of the former things and connecting truths of today with the reality of the past. It allows a path of healing to be blazed, which is exactly what this generation needs. Destiny and purpose are behind each note and lyric. Spread the word! May the Sons of Thunder generation arise!

--Courtney, Tennessee
Product Details
Weight: 2 lbs.
Related Categories