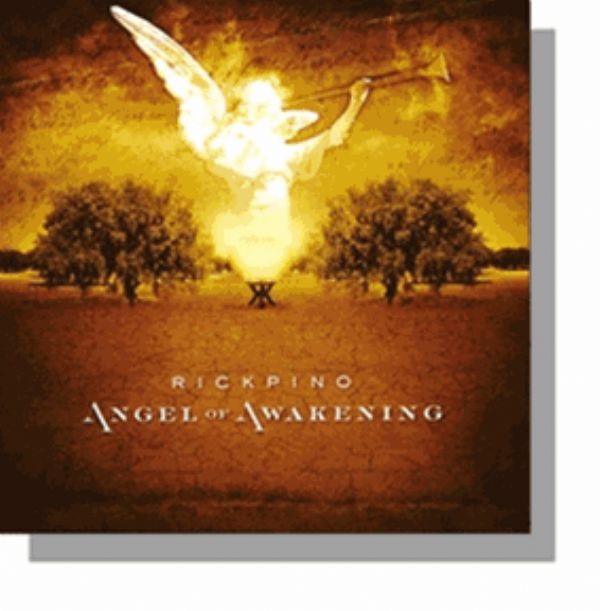 Angel of Awakening (Prophetic Worship CD) by Rick Pino
SKU#: PROD40742
In late October 2006, Rick Pino was visited by the angel of Zechariah chapter 4. In this encounter, the Lord used this messenger to speak to Rick about how He was going to be releasing this mighty angel to blow the trumpet of awakening on the earth the following year. Angel of Awakening is part of that emerging sound of awakening!
This studio project is a compilation of songs that Rick received from the Lord, and songs that the Lord poured out spontaneously in the sessions. As you listen, may you be awakened to love again, to life again, and to your destiny in Him as sons and daughters.
"Every Generation has its prophetic voices and every movement of God's Spirit, it seems, rides in on the forerunning waves of a prophetic new sound. Rick Pino is one of those wave runners who has captured the heart of God and the cry of a generation. Rick will help lead the way of this Psalm 24 generation. I love his heart, and I love his music! With genuine excitement I commend him to you."
Dutch Sheets
About the Artist:
Rick Pino is a dynamic, prophetic minister from Las Vegas, Nevada. He is the founder of Fire Rain Ministries, an established, covered ministry that is sent out by Apostle and Pastor Robert Summers at Mt. Creek Church in Dallas, Texas. The Lord is using Rick to set both the lost and the Church free through his deep, heart-gripping music, prophetic words, and passionate messages.
Product Details
Weight: 1 lbs.
Related Categories