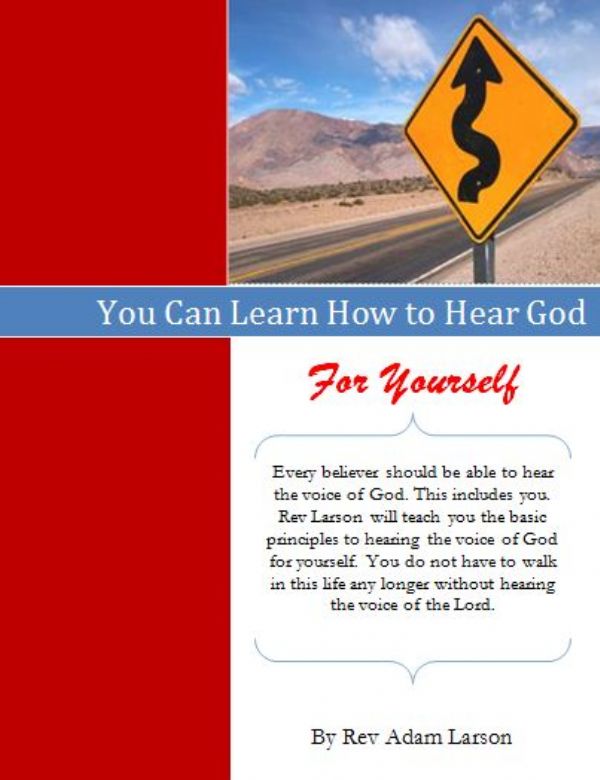 You Can Learn to Hear God for Yourself (E-Book Download) by Adam Larson
SKU#: PROD41334
You Can Learn How to Hear God's Voice

E-Book Download
by Adam Larson

Every believer should be able to hear God for themselves, not all will hear like a Prophet. But all true believers should be able to hear the voice of God for themselves.
The scriptures say: "My sheep hear my voice" This is true. God is always speaking to our spirit. The problem is most believers do not understand how to hear what God is saying to them. They have not been taught about the many different ways God uses to speak to them.People also do not know how to quiet their minds to hear Him. The noise and the cares of this life get in the way of hearing him.
It is our calling and desire to help everyone hear his voice clearly. This is what He desires for you; to have a one on one relationship with Him, and yes that means communicating with Him.
What kind of relationship would you have with your spouse or best friend (hopefully they are the same person) if you never talked with them, or just had one way communication? Most believers have this one way communication with God, and they wonder why they have no "Victory" in their life.
True prayer is you speaking to God, God answering back, and you understanding Him.
Our eBook "You Can Learn to Hear God for Yourself" will teach you how to hear the Lord's voice for yourself. If you desire to hear the Lord more clearly this eBook will help you.
We also offer a eCourse that the Lord has given to us to help his children hear Him. This is an "interactive course" that will train you to hear the voice of God more clearly. One of the benefits of becoming a partner with our ministry is our Hearing God eCourse.
If you desire to hear the Lord more clearly in an interactive format, this course will help you. Not only will you learn how to hear the voice of the Lord, but you will get to test what you hear with a proven prophet to hone the skill of hearing the Lord.
Product Details
Related Categories