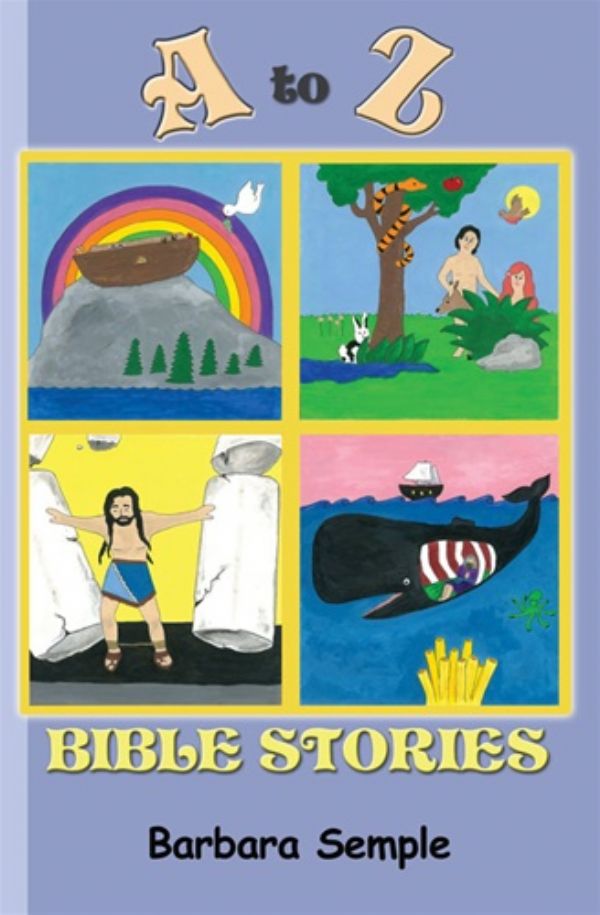 A to Z Bible Stories (E-Book Download) by Barbara Semple
SKU#: PROD41409
This is a downloadable item

. You will download a copy of this digital product directly to you computer. No items will be shipped to you.

All sales are final. No refunds

. Should you have any questions please email customerservice@filledwiththespirit.com
The purchaser is responsible for downloading and transferring the product to their computer or e-reading device.
All E-Books on Filled With the Spirit are in a PDF format. If you do not have Adobe Reader,

you may CLICK HERE to download a free copy.
A to Z Bible Stories
E-Book Download
by Barbara Semple
From the letter A through the letter Z, Barbara has illustrated stories that represent some of the main themes and characters in the Bible. As you read this book, you will gain a relationship and faith with the One who inspired them all: God. Every decision we make is influenced by who and what we believe in. Shouldn't we begin early to teach our children the stories of faith?

This book says that I am a treasure. I feel special to know that I am like a diamond or something to God.
Kaitlyn, age 8

I love to read books to my grandchildren that lets me pass my faith on to them.
Mary Hornbaker, Grandmother
About the Author:
For the past 30 years, Barbara Semple has been a pastor's wife, mother of three, and daycare provider. In 1983, she commenced her greatest accomplishment, she began to read the Bible through every year. The recorded stories, inspired by God, have been the source of immeasurable joy and insight for her each day. They relate the essence of the Creator's heart and mind from the beginning of time.
Product Details
Related Categories