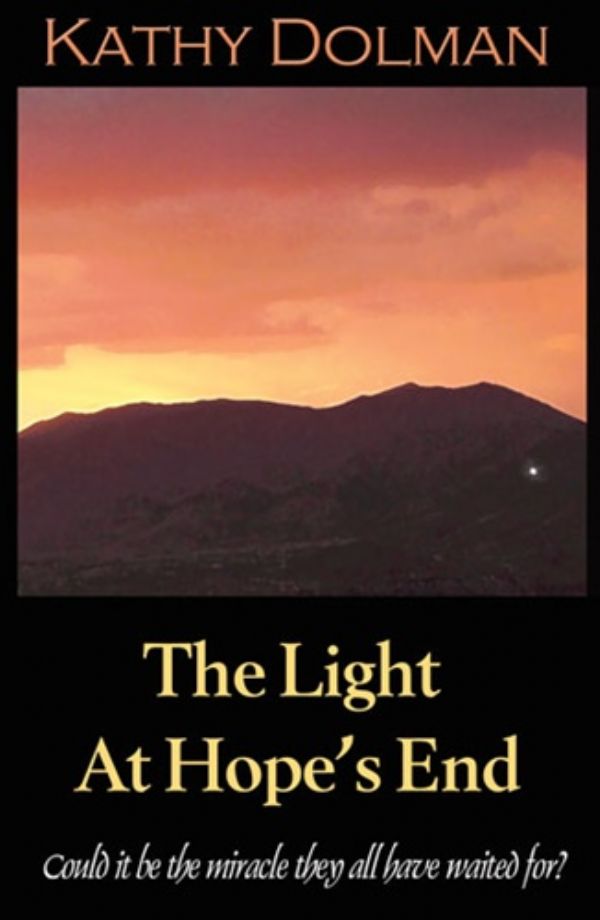 The Light at Hopes End (E-BookDownload) by Kathy Dolman
SKU#: PROD41427
This is a downloadable item

. You will download a copy of this digital product directly to you computer. No items will be shipped to you.

All sales are final. No refunds

. Should you have any questions please email customerservice@filledwiththespirit.com
The purchaser is responsible for downloading and transferring the product to their computer or e-reading device.
All E-Books on Filled With the Spirit are in a PDF format. If you do not have Adobe Reader,

you may CLICK HERE to download a free copy.
The Light at Hopes End
E-Book Download
by Kathy Dolman
A struggling small-town pastor with a crumbling family and fading ministry…
A distraught, lonely waitress facing her dying mother's last days alone…
A desperate young black man in the grips of a street gang teetering on the brink of destruction…
A twenty-something party boy hovering over the line between the need to survive and a life of crime…
What do they all have in common?
They've reached hope's end in the town of Hope's End and are desperately in need of a miracle.

"The stories in this novel will grip your heart to cry out for breakthrough in ways you've never dreamed were possible. God's calling you to bring hope to a lost and dying world. You are the light on the hill, a city that can't be hidden. You are the light at hopes end!"
- Julie A. Smith, owner of Smitey Publications and editor of the Elijah List

"This unparalleled fiction novel sheds light on the spiritual element taking place among us even when we are unaware. Written out of true-life experiences, the author relates to the reader's unquenchable search for something more."
- Andy Sanders of 5 Fold Media Publishing

About the Author:
Kathy lives in Dupont, PA with her husband, Jerry. They have two sons, Jerry Jr. and Kevin. They attend Full Gospel Chapel of Avoca where Kathy serves as church secretary. She has a deep passion for prayer. She holds an associates degree in Journalism.
Product Details
Related Categories