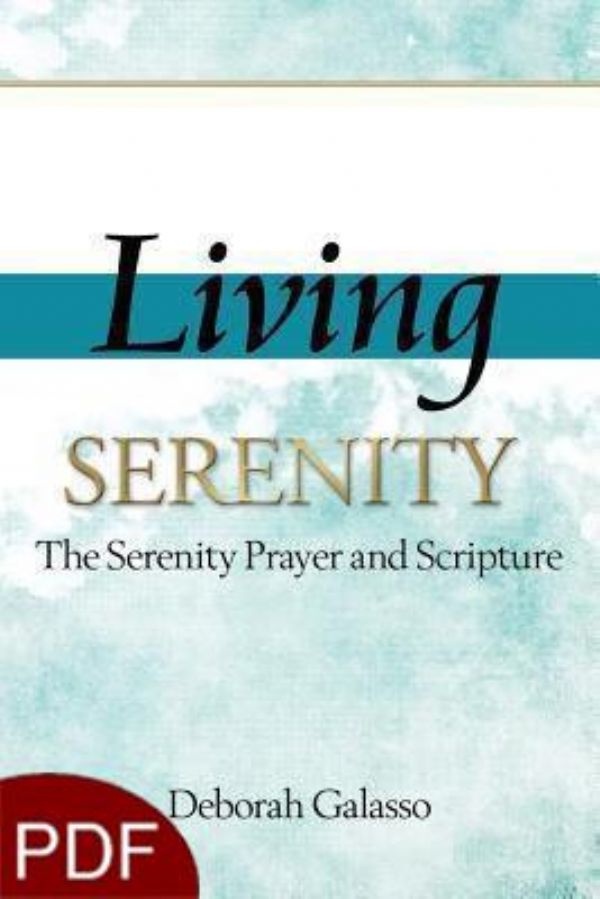 Living Serenity (E-Book-PDF Download) By Deborah Galasso
SKU#: PROD51022
This is a downloadable item

. You will download a copy of this digital product directly to you computer. No items will be shipped to you.

All sales are final. No refunds

. Should you have any questions please email customerservice@filledwiththespirit.com
The purchaser is responsible for downloading and transferring the product to their computer or e-reading device.
All E-Books on Filled With the Spirit are in a PDF format. If you do not have Adobe Reader,

you may CLICK HERE to download a free copy.
Living Serenity:
The Serenity Prayer and Scripture

(E-Book-PDF Download)


by Deborah Galasso
Many of us search for serenity in a stressful, sinful world. Millions of people—in the church and out of it—struggle with addictions. By practicing the principles found in this book, you can know God's amazing gift of Living Serenity! Written for those struggling with the problem of addiction who want to apply Scripture to recovery, this book supplies a Christ-centered framework for applying the life-changing principles of the Serenity Prayer, a simple prayer through which millions of people have found hope and spiritual guidance for decades. Unpack the Scriptural foundations underlying each idea found in this powerful prayer through the accounts of the lives of people in the Bible and the author's own experiences. Contained within its principles are ideas which can bring serenity to your life, regardless of what challenges you are facing. Each chapter concludes with questions that encourage personal reflection and application, making this book invaluable to counselors and mentors as well. An excellent tool for understanding recovery principles from a Christian point of view, Living Serenity will be a welcome addition to your library, and one you refer to again and again.
Product Details
Related Categories